Game of Sultans APK
By
Mechanist Internet Technologies Co., Ltd.
Build your armies and marry beautiful women as you go against the world
Screenshots:
×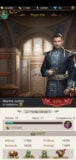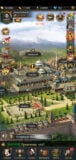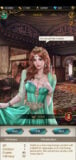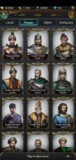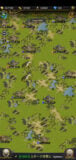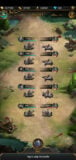 More about Game of Sultans
In the Game of Sultans, you play as an Ottoman Sultan. You get to "experience the life of a Sultan". This means you raise armies to fight your enemies, add concubines to your harem, raise your children, and develop your viziers to advance your kingdom. Conquerer new land visit your lands and meet new people.
There are alot of mini-games to be played within the Game of Sultans. These games will help you progress in certain aspects of the games such as conqueror the single-player battle mode. Through which you acquire more land through which you get more levis and grains to raise bigger armies.
Playing the Game of Sultans
The game has more of an auto-playing mode to it and the players just tap around while things take care of themselves. As you take the role of a sultan you'll level up your viziers and your main character to strengthen your empire. You have three main resources at the start such as the army, gold, and food. This kind of gameplay seems familiar to Clash of Queens.
You will use your gold in Game of Sultans to level up viziers, food to raise your armies, and the armies to battle the Byzantium empire. On the harem side, you visit various buildings in the town and have a chance to meet a potential concubine. After a number of meetings, you'll have the opportunity to offer marriage and increase the size of your household.
When masquerading you will start with Canfeza your first wife. Canfeza moves from the Masquerade to the Harem in Game of Sultans. Players have three vigors and you use them all on Canfeza. Go behind a curtain in what is euphemistically titled a "Random Visit." and a baby pops up with a set of skills taken from his or her mother. Grow them and marry them off.
As you are building up your army numbers and send them against the enemy in the same type of repetitive missions in Game of Sultans. You don't get to control anything just choose and fight. While improving your vizier's powers is very important and changes the outcome of a battle. Download the game now to play it and don't forget to review it below.
Operating System: Android
Price: Free
Technical file information
Package name:

com.dc.hwsj

Version:

2.7.01 (270101)

File size:

94.4 MB

Updated:

September 11, 2020

Minimum Android version:

Android 4.1 (Jelly Bean, API 16)

MD5:

216258e155c61d03ca239e1d4af7e081

SHA1:

2ce3404d7c8ab654ecb3d06e21bdbeab9caa8702
Older Versions of Game of Sultans:
Other versions of this app are not available!
What's new in this version of Game of Sultans?
Introducing Base Hunt - an all-new PvP system!
Introducing Treasure Trade – an all-new event in v2.7.
Added the all-new Venice Store that allows players to decide items for purchase.
Overhauled Monthly Card, Yearly Card, VIP and Daily Quest systems.
Optimized cross-server Rushes:

No Ranking Rush Pass is required anymore;
Canceled Registration Period;
Changed and optimized some rewards.

Heaps of optimizations and bugfixes.